TRACK 2: PR & Marketing Best Practices
Thursday, Oct. 4
7:45–8:45 a.m.
Bonus Breakfast Session
Boost your email communications: Lessons learned from Expedia's team
What could you learn from Expedia's experience with email metrics together with the insights from analysis of another 200 million internal emails? If you want to send better, more engaging messages—whether it's executive communications, benefits information or organizational news—email strategies based on objective data will help. In this bonus session, enjoy a delicious complimentary breakfast as Bobby Morrison, IT manager of communications and engagement for Expedia, and as Michael DesRochers, founder and managing director of PoliteMail, walk you through measurement lessons and insights you can put to work immediately. Learn the latest trends in mobile email and tips to improve your digital missives—along with your overall internal communications strategy.
You'll learn:
What makes an email more likely to be opened and read—and how to optimize yours
Distribution and timing secrets to boost engagement
How to use images to increase readership
An easy technique to skyrocket your email click-through rate
More effective ways to measure email results at your own organization
Space is limited, so reserve your spot in our pre-event survey (coming in September).
9–10 a.m.
Opening Keynote
Build communications that inspire action, build trust and bolster relationships
Outstanding leaders and communicators know how to connect with people through emotional storytelling and powerful messages. However, even the best executives and PR pros can break a sweat at the thought of addressing huge crowds to share their organizations' visions, their own thought leadership, or the crisis response to rebuild a battered reputation. Words can be both leaders' and communicators' most powerful assets when shared thoughtfully and strategically. Using proven communications techniques, you can establish your expertise, quickly connect with those you address, and get your point across—whether on a page or on the stage.
Phil Spencer, executive vice president of Gaming at Microsoft, will join story strategist to the C-suite and novelist Justina Chen to discuss how they tackled the challenges of crafting effective communications and show you a look inside their collaboration and creative processes. In this fireside keynote moderated by Xbox chief-of-staff Catherine Gluckstein, you'll learn how to get flex your storytelling muscles, get your brainstorming and creative juices flowing, and push through plateaus and public speaking discomfort to achieve your breakthrough moment—no matter the stage.
10:15–11 a.m.
Lessons from the newsroom: Publish, pitch and secure media coverage gold
News cycles change by the minute and digital platforms are jammed full of marketing and PR messages, so cutting through the chatter to get your organization's story told requires savvy storytelling and PR prowess. For communicators, that means packaging a message that to catch journalists' attention—along with publishing both internal and external stories yourself. Tamra Johnson, national spokesperson for AAA, will reveal takeaways to help flex your storytelling, content creation and media relations muscles to grab attention (and headlines). She'll show you how to live by a simple philosophy: Act like a PR pro, but think like a journalist.
You'll learn:
Elements of outstanding corporate newsrooms
How to give reporters what they want, when they want it
Ways to tailor your pitches to ensure relevance and timeliness
Tips for content creation and distribution—and how it can boost your media relations efforts
Why visuals and videos are essential to storytelling efforts—and how to include them
11:15 a.m.–Noon
Make your corporate story sizzle—for even the dullest topics
Corporate communications can easily get bogged down with jargon and complexity. With a little creativity, you can instead tell your corporate story in a way that excites people—no matter how complex or niche your organization or product. Josh Criscoe, corporate communications senior manager at PayPal, will show you how to supercharge corporate communications through content-driven storytelling. You'll learn how to use creative tactics such as graphics and tips for leveraging digital channels to help tell your story—and interest your audience.
You'll learn:
How you can make people care about your organization and content even if your industry or topic is traditionally deemed boring
How to move beyond the press release and some spice to your next corporate announcement or product launch
Ideas for telling your story through every channel available to you and your team
How to engage executives to amplify your announcements for greater reach and engagement
Noon–1 p.m.
Networking lunch
(provided onsite)
1–1:45 p.m.
How to 'lasso a house fly': Ways to measure PR success
How does HomeAway, the original powerhouse of the vacation home rental business, measure PR success? Is it building an apartment in the Eiffel Tower, appearing on the "Today Show" or reaching 30 billion impressions? The answer can help you hone your own PR prowess to win big. Melanie Fish, spokeswoman and U.S. PR manager for HomeAway, will share behind-the-scenes secrets of big PR hits and misses, how she's learned to measure and communicate the value of PR in a tech company, and takeaways to inspire you to do the same.
You'll learn: 
Why HomeAway built an apartment in the Eiffel Tower
Which popular news story was considered a flop by executives and what you can learn from it
The formula HomeAway is using to measure PR success, along with how to create your own
Whether Kathie Lee Gifford and Hoda Kotb really drink wine during the "Today Show"
2–2:45 p.m.
Behind the story: Takeaways from her work on HBO's 'Game of Thrones,' 'Westworld' and now
You might not be marketing for Jon Snow or Delores Abernathy, but you can certainly learn secrets from the powerful efforts that brought them into millions of peoples' homes. Joanna Scholl, Senior Vice President of Marketing and Communications for The Paley Center for Media, has led award-winning campaigns for HBO series including "Game of Thrones," "Big Little Lies," "Westworld" and "Girls" and has launched campaigns for series including "The Sopranos" and "Sex in the City." She'll show you how an eye on storytelling, as it pertains to both overall integrated marketing and digital media, can lead to more powerful relationships, messaging and more.
You'll learn:
How to create and successfully launch integrated, multi-platform campaigns across key consumer and industry touchpoints
Ways to highlight the history of your brand's rich stories and background
Tips for developing strategic relationships to build buzz and awareness as a ladder up to business goals
How to think like a producer when putting on your brand marketer hat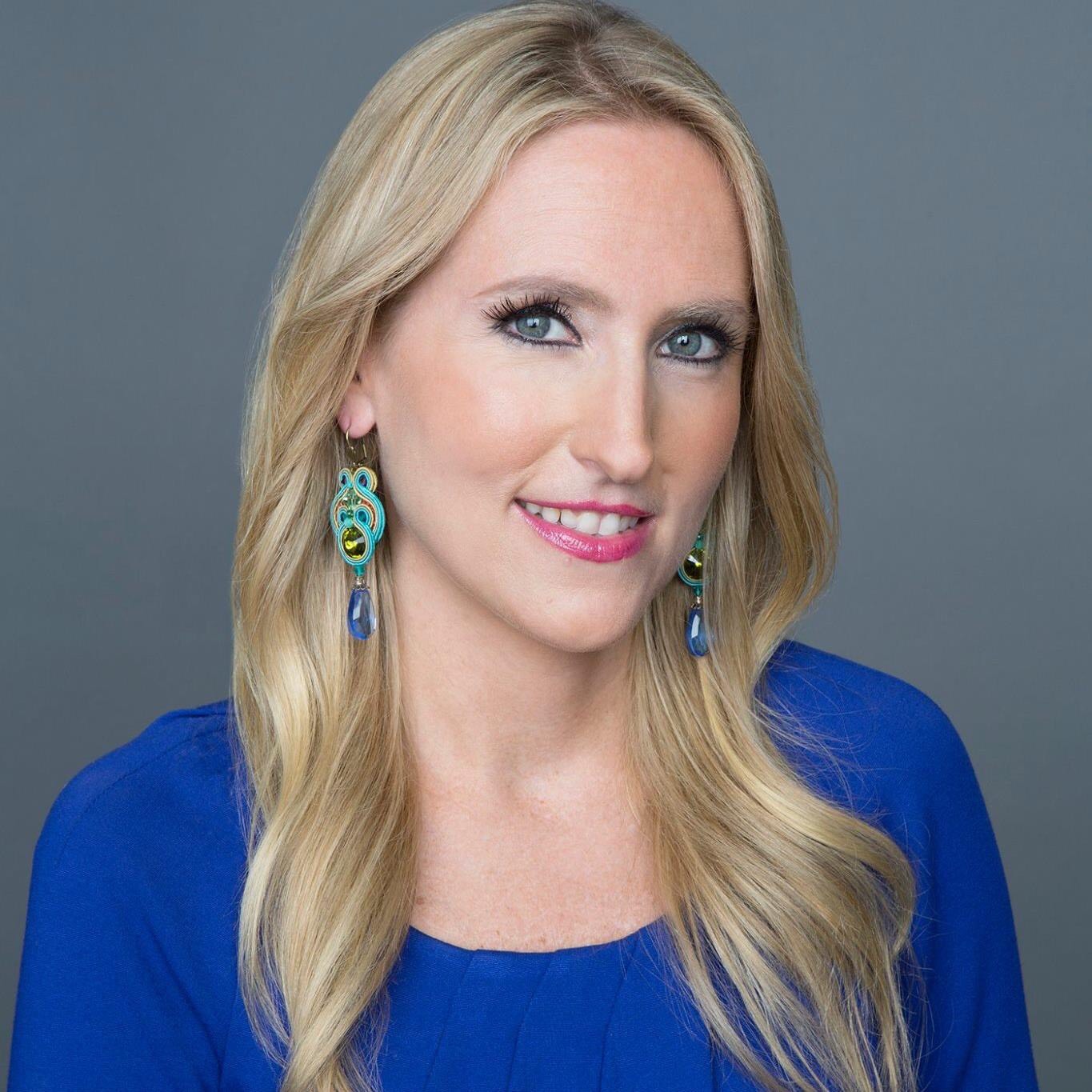 Senior vice president of marketing and communications
The Paley Center for Media (formerly HBO)
Read bio
2:55–3:15 p.m.
Networking break
3:15–4 p.m.
Perfect your brand's voice across audiences, mediums and channels
Whether you're tasked for building brand awareness for a new or smaller organization or you're amplifying stories from one of the largest retailers in the world, having a consistent brand voice and tone is crucial to align your PR and marketing efforts, involve your organization's stakeholders across departments, and interact positively with consumers, investors and beyond. Kristal Howard, head of corporate communications and media relations for Kroger, and Erin Lickliter, the retailer's head of associate communications, will share takeaways from the organization's "Restock Kroger" business plan and efforts to tell the stories from America's largest grocer—and will show you how to effectively reach audiences while remaining on-brand.
You'll learn:
How to adopt an "always on" media relations strategy to amplify messages across channels
Ways to deliver outstanding experiences to your stakeholders—no matter who they are
Tips for working with other departments through an integrated communications strategy to achieve a consistent tone
How to select and nurture your brand's voice—whether you're launching efforts, refreshing your organization's image or increasing brand visibility
Ways to tailor content to the intended audience while keeping your organization's voice front and center
4:15–5:15 p.m.
Special Keynote
Transform your workplace communications to foster engagement, connections and more
As the modern communications continue to undergo transformations with digital trends and best practices, it's increasingly clear that people are organizations' most important assets. No matter your industry or organization, your employees can greatly affect your communications and branding efforts, and be a powerful driver of your culture, mission and values. Though today's workforce thrives in an environment of collaboration and engagement, current research shows that an astonishingly high percentage of full-time employees are disengaged at work.
In this special keynote session, you'll learn how to improve employee engagement and empower people in your workplaces with technology, including artificial intelligence to make your communications more human. Using Microsoft's internal transformation as an example, communications leaders will explain why employee engagement is crucial to your organization's success—and why now is the time for a new culture of empowerment, where conversations and connections are nurtured and sustained—and your talent experience is purpose-built to enable employees to deliver on your brand's promise.
5:30–7:30 p.m.
Networking cocktail party, courtesy of Microsoft
Join your colleagues and new friends at this networking event at Microsoft's Visitors Center. You'll enjoy great conversation, food and drinks while getting a peek at some of Microsoft's latest technologies.
Friday, Oct. 5
7:45–8:45 a.m.
Bonus Breakfast Session
Engage though mobile and beyond: Trends that are shaping the modern workforce
Emails, newsletters and intranet portals can miss the mark with employees of the modern digital workforce. To increase engagement and communicate effectively with today's employees, corporate communicators must embrace the top trends and tactics that can cut through the noise of the increasingly chaotic online media landscape and deliver messages that resonate. Join Jerry Rosen, CMO of RMG Networks, to get an exclusive first look at a Ragan and RMG survey that reveals feedback from hundreds of internal communications executives worldwide. You'll learn what tactics these executives are using to address their organizations' most pressing issues, along with how you can prioritize them to improve employee communications engagement and adoption.
You'll learn: 
The five most significant internal communication obstacles reported—along with tactics to overcome them
How you can make your primary internal communications channel mobile—and why you should
Secrets for powering employee adoption to your mobile-focused communications
Why personalized and targeted content is more effective to reach your communication goals
How to clinch executive approval and justify your department's efforts
9–9:45 a.m.
Partner with your organization's stakeholders to get corporate communications done
Do you have a great idea, but faced with a low budget, limited resources or no road map? Being proactive and partnering with the right internal stakeholders is the key to successfully executing your strategic concept. Tiffin Jernstedt, senior vice president of global communications for PVH Corp., faced the challenge of elevating the global apparel organization's corporate image—without a formal structure or communications strategy. During this session, she will highlight how the organization's most successful engagement campaigns came together, including sponsoring the NYC Pride March, launching an Associate Relief Fund to help victims of natural disasters and running a "PVH2O Challenge" to encourage associates to conserve water. She'll share lessons learned and takeaways you can employ to achieve buy-in and success with your organization's key players.
You'll learn: 
Secrets of building partnerships with the right internal stakeholders
How to execute successful campaigns with limited resources
Ways to proactively achieve your communications strategy and drive the business forward
Tips for getting employees throughout your organization engaged in your initiatives
10–10:45 a.m.
Take a stand: How values-based communications can net sweet PR
Ben & Jerry's has delicious PR and marketing campaigns, but the organization doesn't shy away from controversial issues, either. Instead, the makers of ice cream such as Chunky Monkey, Phish Food and Americone Dream have made it a mission to combine values-based decisions and communications with its zany—and sometimes irreverent—sense of humor. Today, more consumers are looking to brands to take a stand on political and social issues, but you don't have to be an activist to get involved. You can also help your organization focus on important issues and highlight its values—in an authentic way that's in line with your brand's voice. Sean Greenwood, the grand poobah of PR for Ben & Jerry's, will show you the benefits of values-driven communications efforts he's learned throughout his 3 decades with the business, along with how to earn your PR and values stripes one scoop at a time.
You'll learn:
How you can highlight values and tie them into your communications efforts
Ways to carry your messages into all elements of PR, including influencer marketing and partnerships
Tips to increase transparency and foster trust, which can help when crises hit
How to relay your big messages in ways that align with your brand voice
11 a.m.–Noon
Closing Keynote
Media relations in the face of tragedy: How Orlando Health responded to the Pulse nightclub mass shooting
At 2 a.m. on Sunday, June 12, 2016, Orlando, Florida became the site of one of the worst mass shootings by a single gunman in United States history. Forty-four victims were brought to Orlando Health's Orlando Regional Medical Center, home of the area's only Level One Trauma Center. The crush of press soon followed.
PR pros must be ready to respond to crises like this at any time, especially in today's 24/7 news cycle where traditional news coverage meets staggering internet engagement statistics. Kena Lewis, director of public affairs and media relations for Orlando Health, will walk you through the timeline of events on that fateful day and discuss how the hospital's media relations team responded to the massive news media presence. She'll share elements of the hospital's comprehensive crisis communications plan along with how you can train both your employees and work with stakeholders to quickly communicate your organization's messages, stories and values—while following proper protocol and privacy procedures.