Webcast Agenda
We will be webcasting Track 1 of this conference live. The webcast and all tracks will be available as an on-demand recording within seven business days after the event has concluded. You can purchase the webcast here: Purchase Webcast.
TRACK 1: Employee Communications Best Practices
Thursday, Oct. 4
9–10 a.m. Pacific time
Opening Keynote
Build communications that inspire action, build trust and bolster relationships
Outstanding leaders and communicators know how to connect with people through emotional storytelling and powerful messages. However, even the best executives and PR pros can break a sweat at the thought of addressing huge crowds to share their organizations' visions, their own thought leadership, or the crisis response to rebuild a battered reputation. Words can be both leaders' and communicators' most powerful assets when shared thoughtfully and strategically. Using proven communications techniques, you can establish your expertise, quickly connect with those you address, and get your point across—whether on a page or on the stage.
Phil Spencer, executive vice president of Gaming at Microsoft, will join story strategist to the C-suite and novelist Justina Chen to discuss how they tackled the challenges of crafting effective communications and show you a look inside their collaboration and creative processes. In this fireside keynote moderated by Xbox chief-of-staff Catherine Gluckstein, you'll learn how to get flex your storytelling muscles, get your brainstorming and creative juices flowing, and push through plateaus and public speaking discomfort to achieve your breakthrough moment—no matter the stage.
10:15–11 a.m. Pacific time
Change employee advocacy from passive acceptance to passionate authenticity
Your employees are the biggest source of stories for your organization. They hold the greatest potential for enhancing your corporate reputation and ultimately boosting your bottom line. How can you move your workforce from acceptance to authenticity to build passionate advocates? Kathryn Craig, senior manager of interactive communications for Whirlpool Corporation, will show you how to use storytelling techniques and build a content strategy to reduce clutter and ignite an engaged workforce. She'll share how Whirlpool is unleashing a growing force of elite ambassadors by bringing both external and internal business communicators together to instill values, vision and brand image. Discover how you, too, can activate employees to go to bat for your organization.
You'll learn:
Strategies to encourage your employees to advocate for your organization—boosting engagement, morale and retention
Takeaways for socializing internal key executives and helping employees build their own online influence
Tips to identify brand advocates within your organization and foster an environment of sharing
How to create "liquid" content and effectively distribute it internally for external sharing
Ways to make your internal communications more mobile, meeting employees where they live
11:15 a.m.–Noon Pacific time
Microsoft Skills Session
Increase employee engagement with modern solutions
Effectively communicating with your organization's staff—both desk and remote workers—can help increase trust in leadership, bolster your brand's mission and foster an outstanding culture. You don't have to recreate the wheel to accomplish this, either: There are tools within Office 365 to foster a thriving workplace community, increase employee engagement and distribute your organization's important messages and brand standards. Naomi Moneypenny, senior product manager at Microsoft, will dive into these tools and uncover how communications leaders are using them to greatly improve internal communications—along with takeaways that you can implement immediately.
You'll learn:
How to power your intranet with communities for campaigns and open spaces
Takeaways from real-world intranet examples to help you boost engagement, collaboration and productivity
How to drive information that breaks silos and increases interaction between leaders and employees
Tips for creating a user-centered intranet design and sharing relevant content—without coding
The latest Office 365 tips and tools to hone your employee communications
1–1:45 p.m. Pacific time
Go mobile with your internal communications
Your employees keep current with your organization's news and many tell your brand's stories online—but to effectively reach and work with them, you must connect and engage them on the channels they use the most. As most of your employees are dialed into their smartphones or tablets, internal communications professionals must embrace the growing trend of mobile content and messaging. Robyn Hannah, senior director of global communications for Dynamic Signal, will show you how push notifications sent through an app or updates and interactions on webpages that are optimized for mobile devices can boost your engagement, retention and more—along with how you can start (it doesn't have to be intimidating!)
You'll learn:
The case for making your internal and employee communications designed for mobile devices
How you can get executive buy in and help set proper training and content strategies for success
Tips for content and messaging that puts employees and their behavior first
How to tie in your efforts with existing and future campaigns
2–2:45 p.m. Pacific time
Panel: Take advantage of top internal communications trends
Your organization is made up of workers who, if engaged in your vision and mission, can help boost your bottom line by showcasing stories that sing—along with your organization's culture. To effectively communicate and collaborate internally, however, you must harness the voice of your leaders, listen to employee needs and ultimately deliver content, messaging and opportunities that excite. In this interactive panel, attendees can ask questions about pressing internal and employee communications needs and get real-time takeaways. Check out how these communications leaders are embracing top trends—and what's next on the horizon.
You'll learn:
Tips for more compelling content that captures employees' attention
Important elements of effective internal communications strategies—whether you're rebuilding yours from the ground up or looking to improve your efforts
How to help your leadership better communicate with employees to boost morale and engagement
Tips for measuring employee and internal communications efforts
How storytelling is paramount to outstanding internal communications
2:45–2:55 p.m. Pacific time
Lightning Talk
How Hershey's digital workplace drives employee communication, collaboration and productivity
Getting your employees involved is paramount to internal communications success, but it's a tall order that's made harder by today's noisy online media landscape. Employee communicators must know how to reach their organizations' team members where they reside (often on their smartphones) and find ways to capture and retain attention to effectively share brand values and messages. Accomplishing this is doable—and one case study showcases sweet success. In just 10 minutes, Jonathan Schmidt, vice president of business development for Unily, will give you exclusive insight into how chocolate manufacturer Hershey launched a digital workplace platform to drive their employee communications—along with tips you can readily implement.
You'll learn:
Hershey's objectives for driving employee communications
How they facilitated two-way communication across the organization
Hershey's secrets for using the latest mobile functionality within its digital workplace platform
Crucial elements of a digital workplace that you can use to boost engagement
4:15–5:15 p.m. Pacific time
Special Keynote
Transform your workplace communications to foster engagement, connections and more
As the modern communications continue to undergo transformations with digital trends and best practices, it's increasingly clear that people are organizations' most important assets. No matter your industry or organization, your employees can greatly affect your communications and branding efforts, and be a powerful driver of your culture, mission and values. Though today's workforce thrives in an environment of collaboration and engagement, current research shows that an astonishingly high percentage of full-time employees are disengaged at work.
In this special keynote session, you'll learn how to improve employee engagement and empower people in your workplaces with technology, including artificial intelligence to make your communications more human. Using Microsoft's internal transformation as an example, communications leaders will explain why employee engagement is crucial to your organization's success—and why now is the time for a new culture of empowerment, where conversations and connections are nurtured and sustained—and your talent experience is purpose-built to enable employees to deliver on your brand's promise.
Friday, Oct. 5
9–9:45 a.m. Pacific time
Secrets for crafting powerful executive communications
To deliver effective and powerful executive communications, you must first understand your executive's brand and develop it to further your company's core mission and perception goals with key audiences. Breaking through the noise requires an integrated approach across multiple channels—external speeches, thought leadership events, digital communications, op-eds, social media, employee communications and more. Kristin Peterson, senior director, executive communications, office of the EVP, AI + Research Group at Microsoft, will show you a variety of tactics and useful skills for how to develop and execute a great executive communications plan, including how to coach your executive and become a trusted advisor.
You'll learn:
Coaching skills for executive communications
How to craft engaging, authentic speeches that people want to listen to
Writing effective arguments that go beyond corporate-speak and advertorials
Building your executive's social and digital presence
How to better listen to employees, increasing trust and leadership effectiveness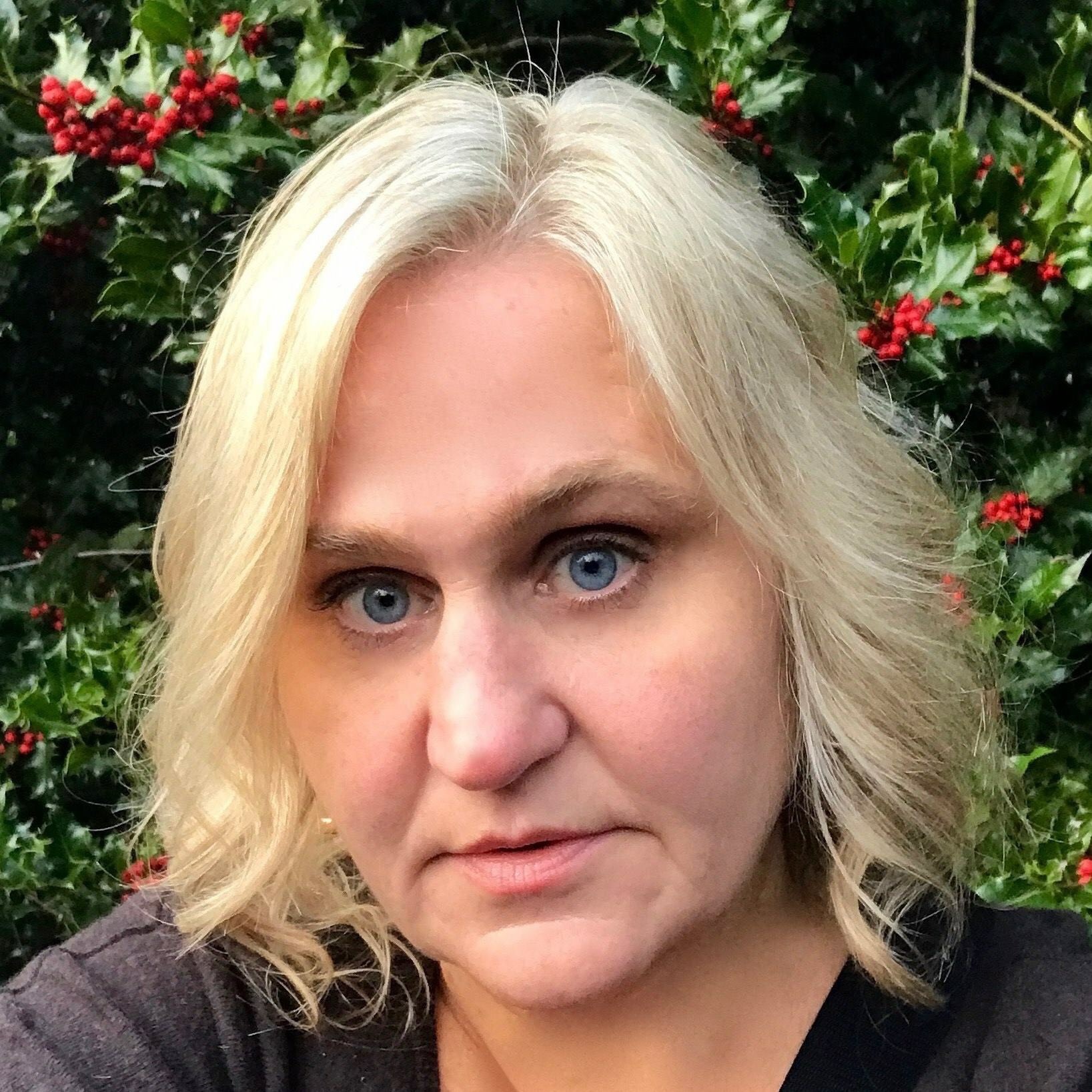 Senior director of executive communications, office of the EVP, AI and Research Division
Microsoft
Read bio
10–10:45 a.m. Pacific time
Reinvent your employee communications without breaking the bank
It's not enough to just push out messages to your employees. Instead, you must speak to their self-interests and remind them of your organizations culture and benefits. How can you fix lackluster employee communications efforts? Lalani Perry, assistant vice president of internal communications for Yale, successfully turned what used to be a complicated HR website that confused faculty and employees into a successful communications effort that created a robust employee digital resource and increased both engagement and branding in the process. She'll share takeaways that can help you cut through the clutter and hit the "reset" button on your internal communications—without requiring a giant budget or large team to accomplish it.
You'll learn:
How to effectively highlight value propositions and communicate benefits to employees
Ways to encourage your internal stakeholders to consume your content
Tips for making internal resources and content more straightforward, targeted and useful
How to measure your efforts and proactively plan for future campaigns
11 a.m.–Noon Pacific time
Closing Keynote
Media relations in the face of tragedy: How Orlando Health responded to the Pulse nightclub mass shooting
At 2 a.m. on Sunday, June 12, 2016, Orlando, Florida became the site of one of the worst mass shootings by a single gunman in United States history. Forty-four victims were brought to Orlando Health's Orlando Regional Medical Center, home of the area's only Level One Trauma Center. The crush of press soon followed.
PR pros must be ready to respond to crises like this at any time, especially in today's 24/7 news cycle where traditional news coverage meets staggering internet engagement statistics. Kena Lewis, director of public affairs and media relations for Orlando Health, will walk you through the timeline of events on that fateful day and discuss how the hospital's media relations team responded to the massive news media presence. She'll share elements of the hospital's comprehensive crisis communications plan along with how you can train both your employees and work with stakeholders to quickly communicate your organization's messages, stories and values—while following proper protocol and privacy procedures.