Thursday, April 26
8–8:50 a.m.
Bonus Breakfast Session
Three keys to mobile success: Rollout strategy, effective content and ROI
You know mobile success is crucial, but convincing your leaders is a different story. Learn how to prove the value of mobile messaging and ensure a successful launch for your organization.
Join us for a complimentary hot breakfast co-hosted by Bob Michelson, president and CEO of RMG Networks, and Jerry Rosen, CMO of RMG Networks, as they share tips to help your mobile rollout strategy, along with the benefits of targeted, engaging content for your audience.
They'll share success stories from top Fortune 100 companies and explain how those organizations found value in adopting an internal communications mobile app and optimizing robust, targeted content.
You will learn:
Seven benefits (qualitative and quantitative) that mobile apps give companies and employees
How to create content for your mobile app to increase employee engagement and productivity
Best practices to overcome the challenge of gaining widespread adoption among employees
How to gain executive "buy-in" and create a fail-proof rollout plan
The session will also feature a demonstration of RMG's mobile app software, KorbytGO.
9–9:50 a.m.
Opening keynote
How outstanding content can help reinvent your brand, change your culture and more
Though PR pros are often used to working with limited resources, content has become an immensely powerful weapon in the hands of corporate communicators. Amber Allman, vice president of corporate communications and events, helped Gannett | USA TODAY NETWORK go from a legacy newspaper organization to one of the largest and most innovative media and marketing brands. Through tailored storytelling and expanded storytelling platforms, the organization amassed more than 170 billion media impressions worth $1.45 billion in 2017. It has also gained 20 percent more website visitors, 53 percent more video views and 76 percent more online engagement. Learn how content done right can tell your organization's story—and endear you to audiences that include employees, journalists, investors, partners and customers.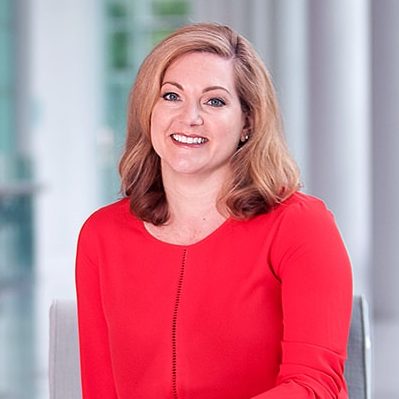 Vice president of corporate communications and events
Gannett | USA TODAY NETWORK
Read bio
10–10:50 a.m.
Enhance internal communications and content through storytelling
If you struggle to boost employee readership, and your internal communications could use revitalizing, take a page from Duke University's approach. Many organizations spend tens of millions providing employee benefits such as health insurance, retirement and financial security programs—but do employees perceive the hidden value of these programs? Leanora Minai, communications director for the Office of Communication Services at Duke University, and her editorial team approach employee communications like journalists, offering "news you can use" to 38,000 employees across print and digital platforms. The result: better retention and enhanced job satisfaction. You can replicate their success by moving beyond boilerplate announcements to conceiving and framing narratives that bring your organization's stories to life. 
You'll learn:
How to conceptualize and frame a story to convey theme and meaning
How interviews can lead to rich detail, placing readers inside stories
How to use data to ground a story contextually
Why sharing stories on multiple platforms is important in Duke's internal communications
How to select content types and distribution methods based on employee feedback
11–11:50 a.m.
Break through the noise: Use Science to ensure your content sticks
The world is becoming more crowded and fast-paced. Both consumers and brand managers are inundated with an overwhelming number of messages every day, and it's only getting noisier—causing the human mind to become increasingly used to tuning out messaging efforts. As communicators, it is harder than ever to break through this noise and reach your target audiences so that they don't just see your message—they remember it. Elizabeth Edwards, founder of Volume PR, will provide specific strategies and tactics based on behavioral science laws that you can implement immediately to increase positive responses and make your content exponentially more successful.
You'll learn: 
Specific rules and tools from new behavioral science research that can help you create stronger and more engaging content
How to reach stakeholders how they want to be communicated with, based on how their brains are hardwired to respond
The difference between the thinking and the breathing brain—and how to leverage that difference to motivate audiences to act
Tips for developing messages and stories that tap into the unconscious needs of your target audiences, ultimately increasing your ROI
11:50 a.m.–12:50 p.m.
Networking lunch
(provided onsite)
12:50–1:40 p.m.
How to craft the right executive voice in the proper content channel at the right time
Whether your executives are excited to feature in your content strategy or you're pleading with them to participate, content success is based on how well their messages resonates with your audience. You must select the right executive for the right audience on the right channel with the right communication style tomaximize your content's effectiveness and reach your goals. Striking the right balance between voice and channels can be tough—and pushing back against a subpar executive voice fit is even tougher.  Stacey Derk, director of executive and employee communications at Microsoft, will show you how to accomplish this for ultimate corporate content success.
You'll learn:
A more comprehensive view of voice—including channel, language and messages
How to use fiction-writing techniques to evaluate voice authenticity and resonance as part of the content creation process
Tips to evaluate executive matches with content channels, audiences and messages
Ways to convince executives to lend their voices to content and help them understand when NOT to
Methods for setting appropriate expectations with stakeholders and executives so both you and they succeed
1:50–2:40 p.m.
Create and sustain corporate culture and connections with leadership
Outstanding leadership often requires being a great listener. Let's explore the different approaches that leaders can use to both humanize their strategies, openly communicate and scale across boundaries such as organizational silos, geographies and roles. Naomi Moneypenny, senior product manager at Microsoft, will dive into tools you can use now in Office 365 to foster a sense of community, model desired behaviors and create the new culture of work. With best practices drawn from our own experiences at Microsoft as well other customers on how to encourage employees to use their voice while driving alignment, this session can give you a solid foundation for how to run your own leadership connection program.
You'll learn:
Secrets for using Yammer and SharePoint to increase employee engagement and foster a thriving community (and culture)
Tips for social listening—and how your leaders can empower employee voices across your organization
How to drive information that breaks silos and increases interaction between leaders and employees
Approaches for improving your email communications
2:40–2:50 p.m.
Lightning Talk
The many forms of content: Strategies to increase readership
You have important content that you want your audiences to read, but what's important to you as the communicator might not be the content that gets your employees to pay attention. In this 10-minute lightning talk, Stefanie Lightman from Sitrion will explore how to think about different forms of content and ensure all your information is seen.
You'll learn:
Trends seen by communication experts that increase readership
How targeting the right content to the right audience will improve your engagement
Technology secrets to get content in the hands of your employees
Effective ways to measure your success
2:50–3:10 p.m.
Networking Break
3:10–4 p.m.
Supercharge your content (and engagement) by finding your brand voice
How do you differentiate yourself in a marketplace that feels like a sea of the same? Discover your brand voice and infuse it into every type of communication your organization shares. Learn how Moe's Southwest Grill grew its social media audience by 40 percent in the last two years by leaning in to the brand's irreverent personality and weaving it into every piece of content. Whether you're a communicator for a legacy brand with lots of fans or an organization that's just starting out, you too can connect with your audience and speak authentically—no matter the touchpoint. Victoria Nielsen from FOCUS Brands will share insights and easy exercises to help you unlock your organization's voice potential.
You'll learn how to:
Better engage your social media audience
Tell your brand story throughout content types in an authentic and relevant way
Keep a consistent voice across audience touchpoints including website, email and social media
Create clear brand voice guidelines that can empower your team—and your content strategies
Bring flavor (and a human side) to your organization in a digital age
4:10–5 p.m.
Closing Keynote
It's all about the story: Secrets to power your corporate content
You might not think your organization has sexy stories, but with the right set of content tools and a journalist mindset, communicators can embrace the power of brand journalism to effectively produce compelling content, boost media relations efforts and increase ROI.
Tomáš Kellner, editor-in-chief at GE Reports, tackles stories about wind and steam turbines and jet engines—and has grown the company's newsroom into an award-winning digital magazine with hundreds of thousands of monthly readers. In this closing keynote, he'll reveal why storytelling is everything—and how brand journalism done right can capture audiences' attention and keep them coming back for more. Learn why people turn away from branded content but are pulled into compelling stories—and how to punch up your corporate content to get to the tales that stakeholders want to read and share.
Friday, April 27
9–9:50 a.m.
The write stuff: Increase your corporate content's interest and engagement
Excellent writing is the foundation of any successful corporate content campaign—and outstanding copy coupled with compelling stories can grab attention of any stakeholder and audience member. Yet, great content can be hard to create when communicators are also pressed to hit other corporate goals and objectives—especially if you're bogged down by corporate speak and executive jargon. Whether you're a full-time writer or a corporate or internal communicator with the task of increasing readership, Anna Spiewak, content manager for BASF Corp., will help you take advantage of lessons and best practices that can knock your next piece of content out of the park.
You'll learn:
How to find and maintain your organization's voice—the ONE VOICE policy–and find a balance with the type of content and distribution channels used
Tips for lean writing and meticulous editing
Ways to increase engagement and readership through storytelling techniques
Writing mistakes to avoid
The differences between internal and external writing—and how you can better cater to your audience
10–10:50 a.m.
How a proper content strategy can make you a corporate communications powerhouse
In a sea of content, corporate communicators have to strike a fine balance when crafting and distributing branded messages, images and videos. Too much can tire your audience and add more noise to the already busy digital landscape, but too little can cause your organization to suffer from decreased visibility and engagement. Therese Van Ryne, director of global PR for Zebra Technologies, will show you how to toe the line and excel at corporate content best practices—starting from the very beginning. She'll walk you through how to create a winning corporate content strategy, including mapping out your audience, building and monitoring an engagement plan and how to produce content from data and analytics.
You'll learn:
The questions you must answer to uncover your brand's voice and mission
How to set measureable and achievable goals
How data can help you better understand and target your audience
Strategies and tactics to reach internal and external audiences—and boost your brand's presence in the process
11 a.m.–Noon
closing keynote
Power your corporate content with insights, trends and data
Corporate communicators have to reach many audiences—both internal and external. With today's ever-increasing focus on content, that's not an easy task, especially when you're responsible for getting your organization's stories read and acted upon.
Armed with data, however, you can make a splash with corporate content efforts. In this closing keynote, Brandi Boatner, social and influencer communications lead for Global Markets for IBM, will help you pivot from requests to "go viral" to crafting content that boosts your ROI using readily available analytics and metrics—all while staying true to your brand and boosting your organization's reputation. Learn how to read and understand what the numbers are saying so you can create social media posts, visuals, articles and more your audiences (including employees, customers, investors and other stakeholders) want to read. Pick up tools that can help you hone your efforts to make more efficient content campaigns. See how scoping out your competitors—along with the digital media landscape in general—can help you better engage and resonate with each piece of content you create.