10th annual
Employee Communications, PR & Social Media Summit at Microsoft
October 4-5, 2018 • WEBCAST
#RaganMSFT
| | |
| --- | --- |
| Hosted by: | |
| | |
| --- | --- |
| Presented by: | |
Feel as if your PR, corporate communications or social media efforts have stalled?
For a decade, this event has given communicators like you the strategies, tactics, tools and takeaways you need to overcome your biggest challenges in internal communications, PR and social media. Learn how to boost executive and corporate messages online, handle crises, effectively prove your ROI, better target audiences through content campaigns and more.
Join us for our 10th anniversary and glean inspiration that can make you a better and more prepared communicator.
What you'll learn:
Ways to make your internal communications more mobile, meeting employees where they live
Tips for working with third-party content creators while still maintaining your own brand integrity
Secrets of building partnerships with the right internal stakeholders
Elements of a comprehensive crisis communications plan—and how to prepare one before you need it
Tips for usingLinkedIn as a strategic marketing and communications channel for your organization
Strategies for approaching tough situations and welcoming complicated conversations in your workplace
Can't attend in person? Sign up for our live webcast!
Top 4 benefits of attending the webcast:
Attend this immensely popular conference from the convenience of your desk: No travel concerns, hotels or extra costs associated with attending the event live.
Watch with your entire team.
Order the webcast, and get six months of on-demand access to this inspirational conference that will transform your organization.
The ability to ask questions: This isn't a passive experience. You and your team have the opportunity to ask questions, which can be relayed to speakers presenting at the event.
LIVE WEBCAST
We will be webcasting track 1 of this conference live on Oct. 4-5.
Order the webcast and get on-demand access to all tracks of this inspirational conference that will transform your organization.
The webcast will be available on demand within seven business days after the event.
NEED TO CONVINCE THE BOSS?
Here are a few excellent takeaways you'll bring back:
Tips for making internal resources and content more straightforward, targeted and useful
How to make your employees the stars of your social media strategy
How to train managers and executives to amplify information and better communicate with employees
Ways to proactively achieve your communications strategy and drive the business forward
How to mitigate risks and avoid disasters that threaten your organization's reputation
Tips for gaining executives' buy-in and increasing their activity online
Thank you to our current sponsors and partners: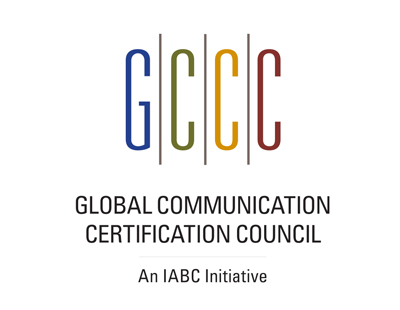 Earn your professional certification while at the conference
As a business communicator, professional certification can elevate your career and help keep your skills fresh and applicable. Learn more about the Strategic Communication Management Professional (SCMP) and Communication Management Professional (CMP) certification programs on the Global Communication Certification Council (GCCC) website and apply there to sit for the exam while at the conference.
Join us as an event sponsor and meet your target audience, showcase your products, present thought leadership, generate leads and boost your brand.
Here are a few examples of opportunities we offer:
Exhibitor booths
Speaking sessions on our main agenda
Lightning talks on our main agenda
Pre-conference workshop sessions
Bonus breakfast sessions
Networking lunches
Private networking dinners
Cocktail receptions
One-on-one meetings
Networking passes
Marketing collateral and on-site branding
Ragan and PR Daily Awards sponsorship
For more information on opportunities available at this specific event, reach out to sponsorship@ragan.com.
Ragan events are educational, inspirational and fun!
Our sponsors are an important part of the success of each event.