Social Media & Digital Communications Conference at Amazon
July 24-25, 2018 • WEBCAST
#raganamazon
Held at Amazon's Oscar Building in Seattle, this conference will show you what's new, what's next and what matters most to achieve social media success for your organization. You'll discover how social media can have a direct positive impact on your organization's brand reputation, culture and bottom line—when it's done right.
What you'll learn:
Ways to engage your audiences and make a splash on Snapchat, Instagram, Facebook and Twitter
Best practices for maximizing influencer campaigns and content with paid social media efforts
Tips for using metrics and social listening data to hone your social media and content efforts—and understand what the numbers mean
How to create content that will succeed organically (and make your paid promotions more efficient)
Can't attend in person? Sign up for our live webcast!
Top 4 benefits of attending the webcast:
Attend this immensely popular conference from the convenience of your desk: No travel concerns, hotels or extra costs associated with attending the event live.
Watch with your entire team.
Access to On-Demand video after the event: Webcast attendees get access for six months to all sessions and handouts from the event.
The ability to ask questions: This isn't a passive experience. You and your team have the opportunity to ask questions, which can be relayed to speakers presenting at the event.
LIVE WEBCAST
We will be webcasting this conference live on July 24-25.
Order the webcast and get on-demand access to this inspirational conference that will transform your organization.
The webcast will be available on demand within seven business days after the event.
Storyteller
Microsoft
Read bio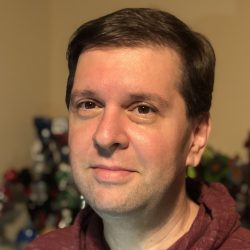 Senior social media marketing manager
Amazon Web Services
Read bio
NEED TO CONVINCE THE BOSS?
Here are a few excellent takeaways you'll bring back:
Thank you to our current sponsors and partners: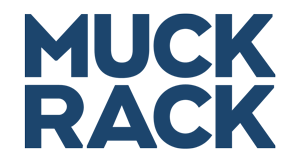 Join us as an event sponsor and meet your target audience, showcase your products, present thought leadership, generate leads and boost your brand.
Here are a few examples of opportunities we offer:
Exhibitor booths
Speaking sessions on our main agenda
Lightning talks on our main agenda
Pre-conference workshop sessions
Bonus breakfast sessions
Networking lunches
Private networking dinners
Cocktail receptions
One-on-one meetings
Networking passes
Marketing collateral and on-site branding
Ragan and PR Daily Awards sponsorship
For more information on opportunities available at this specific event, reach out to sponsorship@ragan.com.
Ragan events are educational, inspirational and fun!
Our sponsors are an important part of the success of each event.