2018 Leadership and Executive Communications Conference
Live conference sold out. Webcast option is still available.
#RaganExecComms
Today's leaders are more visible than ever. Their words and actions shape an organization's culture and reputation, and executive communicators must ensure it's for the better.
Discover how to help leaders break through to audiences, navigate new trends and social issues, protect organizational reputation and advance business goals. Get the skills you need to become a trusted advisor to leaders.
What you'll learn:
How to help leaders deliver authentic, compelling addresses that inspire audiences
Tactics to develop a strong executive presence on digital platforms and strengthen your brand image
How to navigate tricky political territory and maintain the trust of the media and consumers
Ways to strengthen your relationship with executives to reach their goals and yours
Can't attend in person? Sign up for our live webcast!
Top 4 benefits of attending the webcast:
Attend this immensely popular conference from the convenience of your desk: No travel concerns, hotels or extra costs associated with attending the event live.
Watch with your entire team.
Order the webcast, and get six months of on-demand access to this inspirational conference that will transform your organization.
The ability to ask questions: This isn't a passive experience. You and your team have the opportunity to ask questions, which can be relayed to speakers presenting at the event.
LIVE WEBCAST
We will be webcasting this conference live on Sept. 14.
Order the webcast and get on-demand access to this inspirational conference that will transform your organization.
The webcast will be available on demand within seven business days after the event.
NEED TO CONVINCE THE BOSS?
Here are a few excellent takeaways you'll bring back:
Craft speeches that use logic and emotion to persuade audiences
Ensure that your leader's authentic personality shines through in all your communications
Understand the objectives of executives to make both your jobs easier
Use live video and social media to extend the reach and impact of your speeches
Help leaders speak confidently during crises and on heated social issues
Gain the trust of reporters and the public to protect your reputation
Choose the right channels and tones for your communications objectives
Thank you to our current sponsors and partners: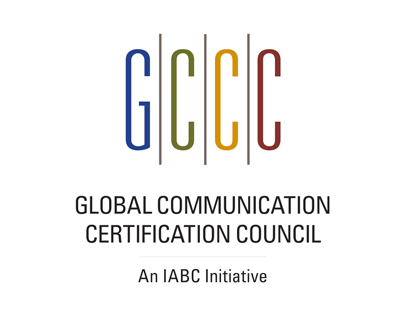 Earn your professional certification while at the conference
As a business communicator, professional certification can elevate your career and help keep your skills fresh and applicable. Learn more about the Strategic Communication Management Professional (SCMP) and Communication Management Professional (CMP) certification programs on the Global Communication Certification Council (GCCC) website and apply there to sit for the exam while at the conference.
Join us as an event sponsor and meet your target audience, showcase your products, present thought leadership, generate leads and boost your brand.
Here are a few examples of opportunities we offer:
Exhibitor booths
Speaking sessions on our main agenda
Lightning talks on our main agenda
Pre-conference workshop sessions
Bonus breakfast sessions
Networking lunches
Private networking dinners
Cocktail receptions
One-on-one meetings
Networking passes
Marketing collateral and on-site branding
Ragan and PR Daily Awards sponsorship
For more information on opportunities available at this specific event, reach out to sponsorship@ragan.com.
Ragan events are educational, inspirational and fun!
Our sponsors are an important part of the success of each event.