Thursday, April 26
9–9:50 a.m.
Opening keynote
How outstanding content can help reinvent your brand, change your culture and more
Though PR pros are often used to working with limited resources, content has become an immensely powerful weapon in the hands of corporate communicators. Amber Allman, vice president of corporate communications and events, helped Gannett | USA TODAY NETWORK go from a legacy newspaper organization to one of the largest and most innovative media and marketing brands. Through tailored storytelling and expanded storytelling platforms, the organization amassed more than 170 billion media impressions worth $1.45 billion in 2017. It has also gained 20 percent more website visitors, 53 percent more video views and 76 percent more online engagement. Learn how content done right can tell your organization's story—and endear you to audiences that include employees, journalists, investors, partners and customers.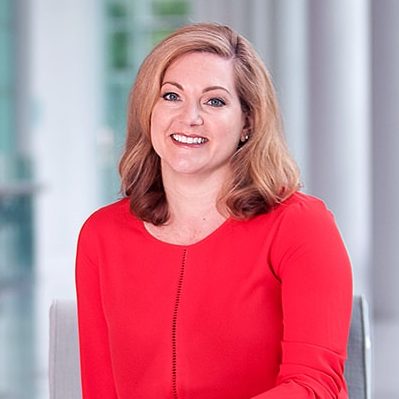 Vice president of corporate communications and events
Gannett | USA TODAY NETWORK
Read bio
10–10:50 a.m.
Enhance internal communications and content through storytelling
If you struggle to boost employee readership, and your internal communications could use revitalizing, take a page from Duke University's approach. Many organizations spend tens of millions providing employee benefits such as health insurance, retirement and financial security programs—but do employees perceive the hidden value of these programs? Leanora Minai, communications director for the Office of Communication Services at Duke University, and her editorial team approach employee communications like journalists, offering "news you can use" to 38,000 employees across print and digital platforms. The result: better retention and enhanced job satisfaction. You can replicate their success by moving beyond boilerplate announcements to conceiving and framing narratives that bring your organization's stories to life. 
You'll learn:
How to conceptualize and frame a story to convey theme and meaning
How interviews can lead to rich detail, placing readers inside stories
How to use data to ground a story contextually
Why sharing stories on multiple platforms is important in Duke's internal communications
How to select content types and distribution methods based on employee feedback
11–11:50 a.m.
Break through the noise: Use Science to ensure your content sticks
The world is becoming more crowded and fast-paced. Both consumers and brand managers are inundated with an overwhelming number of messages every day, and it's only getting noisier—causing the human mind to become increasingly used to tuning out messaging efforts. As communicators, it is harder than ever to break through this noise and reach your target audiences so that they don't just see your message—they remember it. Elizabeth Edwards, founder of Volume PR, will provide specific strategies and tactics based on behavioral science laws that you can implement immediately to increase positive responses and make your content exponentially more successful.
You'll learn: 
Specific rules and tools from new behavioral science research that can help you create stronger and more engaging content
How to reach stakeholders how they want to be communicated with, based on how their brains are hardwired to respond
The difference between the thinking and the breathing brain—and how to leverage that difference to motivate audiences to act
Tips for developing messages and stories that tap into the unconscious needs of your target audiences, ultimately increasing your ROI
11:50 a.m.–12:50 p.m.
Networking lunch
(provided onsite)
12:50–1:40 p.m.
How to craft the right executive voice in the proper content channel at the right time
Whether your executives are excited to feature in your content strategy or you're pleading with them to participate, content success is based on how well their messages resonates with your audience. You must select the right executive for the right audience on the right channel with the right communication style tomaximize your content's effectiveness and reach your goals. Striking the right balance between voice and channels can be tough—and pushing back against a subpar executive voice fit is even tougher.  Stacey Derk, director of executive and employee communications at Microsoft, will show you how to accomplish this for ultimate corporate content success.
You'll learn:
A more comprehensive view of voice—including channel, language and messages
How to use fiction-writing techniques to evaluate voice authenticity and resonance as part of the content creation process
Tips to evaluate executive matches with content channels, audiences and messages
Ways to convince executives to lend their voices to content and help them understand when NOT to
Methods for setting appropriate expectations with stakeholders and executives so both you and they succeed
2:40–3:10 p.m.
Networking Break
3:10–4 p.m.
Supercharge your content (and engagement) by finding your brand voice
How do you differentiate yourself in a marketplace that feels like a sea of the same? Discover your brand voice and infuse it into every type of communication your organization shares. Learn how Moe's Southwest Grill grew its social media audience by 40 percent in the last two years by leaning in to the brand's irreverent personality and weaving it into every piece of content. Whether you're a communicator for a legacy brand with lots of fans or an organization that's just starting out, you too can connect with your audience and speak authentically—no matter the touchpoint. Victoria Nielsen from FOCUS Brands will share insights and easy exercises to help you unlock your organization's voice potential.
You'll learn how to:
Better engage your social media audience
Tell your brand story throughout content types in an authentic and relevant way
Keep a consistent voice across audience touchpoints including website, email and social media
Create clear brand voice guidelines that can empower your team—and your content strategies
Bring flavor (and a human side) to your organization in a digital age
4:10–5 p.m.
Taking advantage of pop culture moments in corporate communications
What happens in pop culture can now change a communications strategy on a dime or shift perceptions about a brand in a second. Corporate communications often rely on consumer teams to engage with members of the press and on social media in these times. However, obtaining executive approvals and finding ways to being nimble with content creation can stunt both teams.  Today, even uncharted territory in our political environment can put an unexpected brand in the spotlight. Being both prepared and proactive about a strategy to deal with pressing issues can set up your organization to find success.
You'll learn:
How to educate executive teams on the importance of being prepared and stepping out of their comfort zones
How to determine when to properly engage and understand the potential issues when you do engage
To sort through the noise on social media platforms to make your content resonate with your most important audiences
Tips to think through plans so you can prepare and act in these moments
Friday, April 27
10–10:50 a.m.
How a proper content strategy can make you a corporate communications powerhouse
In a sea of content, corporate communicators have to strike a fine balance when crafting and distributing branded messages, images and videos. Too much can tire your audience and add more noise to the already busy digital landscape, but too little can cause your organization to suffer from decreased visibility and engagement. Therese Van Ryne, director of global PR for Zebra Technologies, will show you how to toe the line and excel at corporate content best practices—starting from the very beginning. She'll walk you through how to create a winning corporate content strategy, including mapping out your audience, building and monitoring an engagement plan and how to produce content from data and analytics.
You'll learn:
The questions you must answer to uncover your brand's voice and mission
How to set measureable and achievable goals
How data can help you better understand and target your audience
Strategies and tactics to reach internal and external audiences—and boost your brand's presence in the process